Multi-Residential Panel System
Projects Constructed with InsulFrame
The Insulframe External Wall system is a lightweight wall panel solution that has been developed for multi-residential buildings and focuses on durability, high acoustic and thermal values, improved weatherproofing and condensation management.
At the core of the wall system is a rigid 90mm wall panel, insulated with high-density Rockwool and lined with a breathable fibre cement sheet developed by James Hardie, which acts as an airtight-waterproof barrier to all external weather conditions.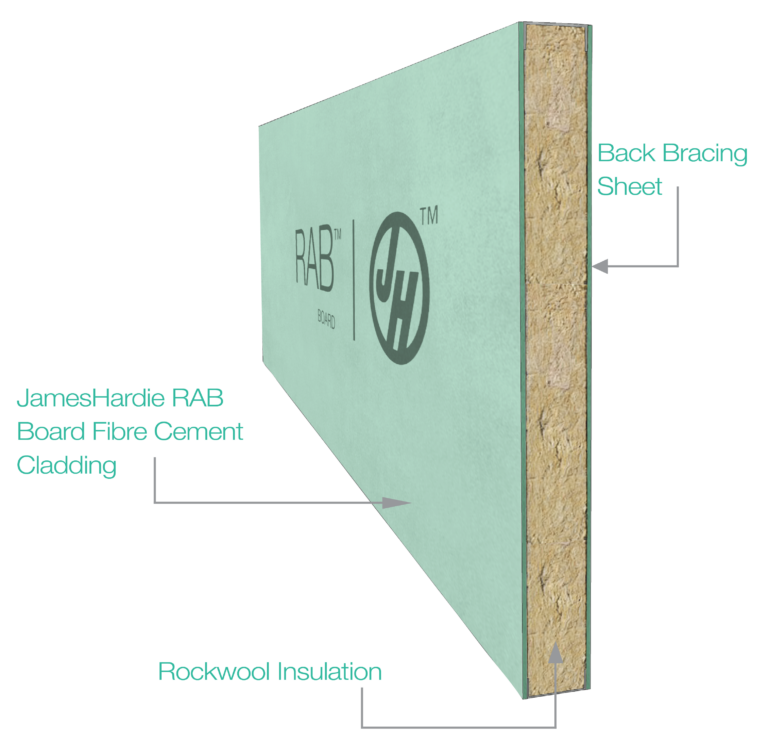 The Insulframe external wall panel comprises of a Rockwool insulated core deemed non-combustible, with a weatherproof barrier by James Hardie RAB Board which creates an air-tight seal to repel water and wind whilst allowing moisture to escape. The high-density Rockwool insulation combined with rigid fibre cement linings provides high thermal and acoustic properties, and in turn reduces infiltration and increases the energy efficiency of each unit.  
Fast and Easy Installation
Able to be Rendered and/or Cladded Externally & Internally
High Thermal and Acoustic Properties
High Durability/Lifespan
Structurally Designed to Meet Engineers Requirements